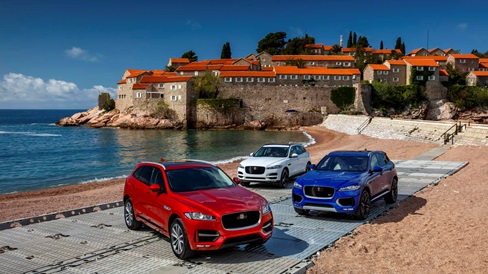 Starting with the 2018 models, the F-Pace, XE and XF will be available in a new four-cylinder engine.  The new Ingenium turbocharged 2.0 litre four-cylinder will feature 247 hp and 269 lb-ft of torque, which is an increase of 7 hp and 19 lb-ft over the previous four-cylinder offered in the XE sedan.
The XE will also get a new top model in the XE S, which offers a 3.0-liter V6 with 280 hp.
Jaguar is adding safety features such as forward traffic detection to the surround camera system. This system is designed to detect objects with radar in the corners, handy for pulling out on blind corners like parking garages. Jaguar is also expected to roll out the app-based payment system later in 2017, to allow drivers to pay for gas at Shell stations using the car's infotainment center.