The Reviews are in for the Alfa Romeo 4C Spider
"In the not too distant future, it's likely that many if not most of us will never actively drive a car again. Fortunately, we're not quite at that final place yet and there remain a handful of virtually unfiltered driving experiences like the Alfa Romeo 4C Spider." – Forbes Magazine, 10/17/2016.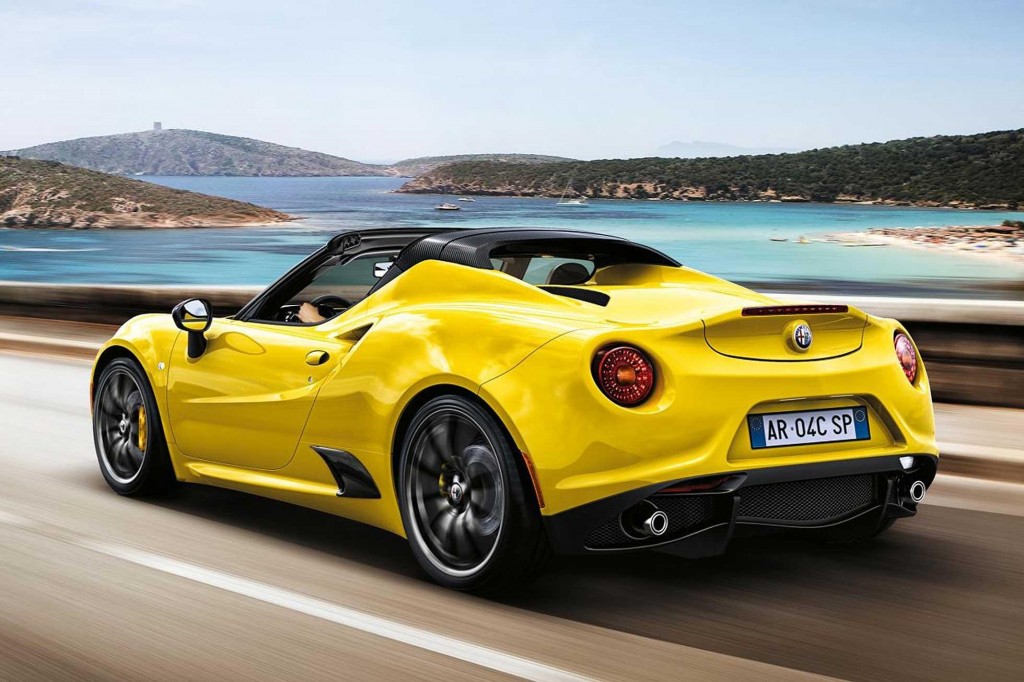 It's been two years since Alfa Romeo has returned to North America, and it's surprising that only just over 1,000 Alfa Romeo 4C Spiders have been sold. It's a pity because the car is nothing short of extraordinary. The small, two-seat sports car, which starts at $56,000, uses a carbon-fiber structure found in much more expensive cars. It's powered by an aluminum four-cylinder, 1.7 liter 237 horsepower engine, and has a six-speed, dual clutch transmission. It's EPA fuel ratings are 24mpg city/34mpg highway.
This car, which some reviewers have called a "baby Ferrari", is especially noteworthy because of its flawless handling of curves and its acceleration.