Aston Martin: Customization with a Q

When thinking of customizing a car, the average person might think, "Oh hey, I'll get leather seats… wait… I'll get some heated seats instead." When it comes down to it, though, they're really minor upgrades. When you're talking about Aston Martin, it's really a whole new world.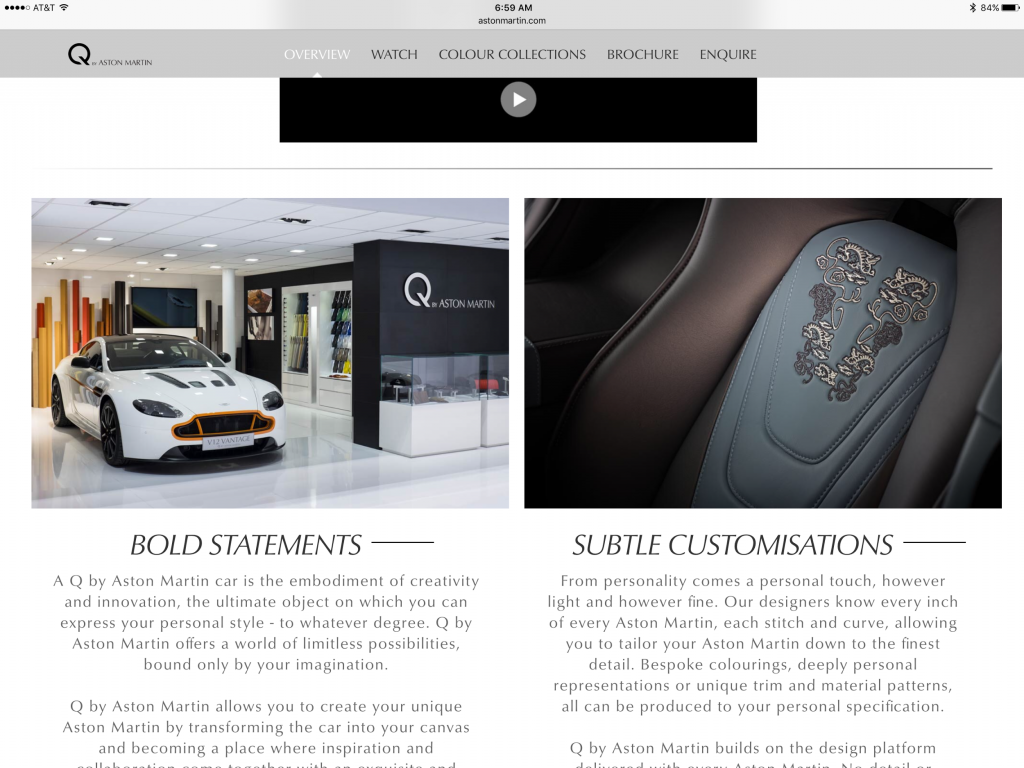 Aston Martin's Q program allows you to imagine your car as a work of art and that you're the artist, allowing you the flexibility to create something truly unique. Your car can be customized both interior and exterior as subtly or as boldly as you want.
For instance, the stitching on the upholstery on your seats could include a family crest, or include diamond stitching… yes, diamond stitching.
The exterior color collections are divided into seasons. For instance, some of the Spring-Summer paints include Satin Cobalt Blue and Satin Morning Frost, while the Autumn-Winter colors include Satin Jet Black, Scintilla Silver, and Satin Volcano Red. There are other grouped colors such as Heritage Paints and Pacific Coast Highway Paints, which are deep and rich in more ways than one.
The customization goes even further with the stitching threads which include Spicy Red, Californian Poppy, and Viridian Green. While your customization can't include the ability to fly, you can drive down the road and the freeways in a true work of art.