Hate Waiting in Line to Pay for Gas? There's an App for That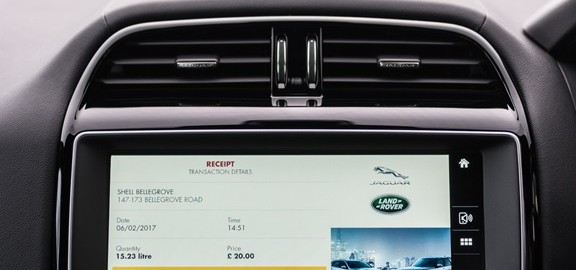 Jaguar has teamed up with Shell to allow drivers to make payments via their car's infotainment system.  With the shell app, the driver selects the amount of fuel they want to purchase at the pump, then pay using Apple Pay or PayPal.  The app will email a receipt.
A couple of limitations hold it back – obviously first it only works at Shell Stations, and is only available in Jaguar and Land Rover vehicles with InControl Apps in the infotainment systems.  The upside is that this technology is being rolled out into the market, and eventually will be available to pay for more than just gas. Parking, tolls, and car washes are just the beginning.