Audi has released its plans for the 2016 Q7 for the North American Market, and it is exciting news! A substantial weight cut of 716lbs, 156.5lb from the body alone; makes the 2016 Q7 poised for speed. There have also been whispers that sources at Audi confirmed: the new SUV will get a wild RS version.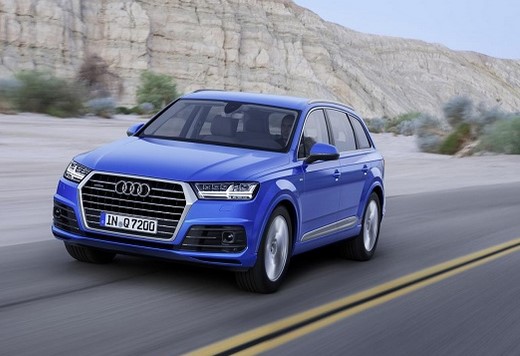 The source was reported by TopGear, and although they did not specifically name where the information came from, it is believed to be coming from a trusted place. TopGear asked its Audi source about a performance-based version of the SUV, the source responded that the "upgraded Q7 will be built in traditional "Audi style." TopGear read this as the source saying there will be an RS version.
According to the publication, the source went on to discuss different drivetrains, and briefly mentioned the chances of a high-output TDI engine. If Audi did release a diesel Q7, it would most likely take years for the vehicle to be released in the United States, and the US has shown little interest in diesel vehicles. The source also said that if the RS were to be diesel, that it would not be using the V-12 TDI, as that engine would be too heavy for a small vehicle like the Q7. The best candidate would be the current 4.0-liter twin-turbo V-8, which creates 560 horsepower and 516 pound-feet of torque in the existing RS 7. The current engine allows the RS 7 to go from 0 to 60 in 3.4 seconds, and would most likely get the SUV to the same speed in about 4 seconds. If Audi wanted to compete with its competitor, the Porsche Cayenne, it would need to get that time to less than 4 seconds, which would mean they would need to up their game a bit!
The source sounded confident that the RS Q7 was coming, but it would be a while before we would see it hit the US market.
Read more at http://www.insidercarnews.com/audi-reportedly-confirms-the-rs-q7/