Hamilton Wins 2014 United States Grand Prix
The 2014 United States Formula One Grand Prix was held at the Circuit of the Americas on November 02, 2014 and was won by Lewis Hamilton. The race was the seventeenth round of the 2014 season, and it marked the 3rd running of the United States Grand Prix in Austin, and the 36th time the race has been run as a round of the World Championship.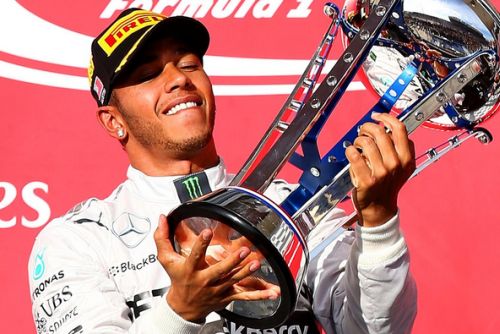 As both the Marussia and Caterham teams were under administration, they did not participate in the Grand Prix, and the race featured a field of only 18 cars. This was the smallest field entered into a Grand Prix event since the 2005 Monaco Grand Prix.
With his victory, Hamilton achieved 5 consecutive wins for the 1st time in his career. It was also his 10th win of the season and 32nd Formula One win overall – the most for a British driver in his career, breaking Nigel Mansell's record held since 1994.
Read more about the 2014 United States Grand Prix at http://asia.eurosport.com/formula-1/united-states-grand-prix/2014/hamilton-wins-fifth-straight-race_sto4462861/story.shtml