Hamilton Takes it All in Abu Dhabi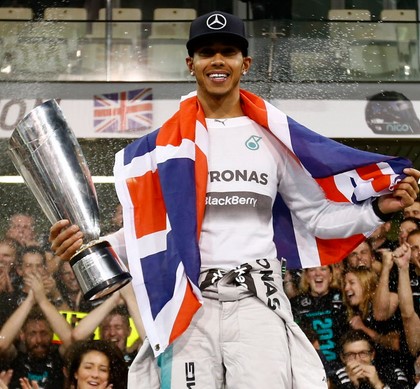 The 2014 Abu Dhabi Grand Prix was held at the Yas Marina Circuit on November 23rd 2014. It was the 19th and final round of the 2014 season, the 916th World Championship race, and it marked the 6th running of the Abu Dhabi Grand Prix.
Double points were awarded for the first time at this race. This change to the points system was not universally well received in the months leading up to the race. The Telegraph reported Hamilton had his own doubts and said he "wouldn't perhaps advise it [using the double point system] for the following years" after his win at the 2014 United States Grand Prix. This race nonetheless determined the World Drivers' Championship between Mercedes drivers Nico Rosberg and Lewis Hamilton, with Hamilton winning both the race and the title.