The First Annual Aston Martin Motorsports Festival
This past Labor Day weekend, Aston Martin sponsored the first annual Aston Martin Motorsports Festival at the Mazda Raceway Laguna Seca on California's Monterey Peninsula. Not only did the festival offer Aston Martin owners the opportunity to drive on this famous raceway in their own street cars, they also had the opportunity to ride the prestigious course with a professional driver.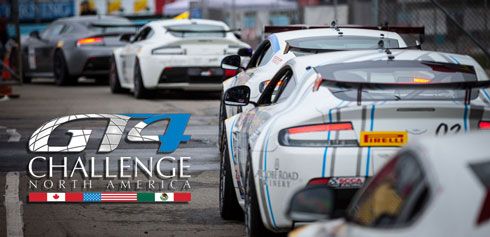 Also showcased at the Festival were vintage Aston Martins, as well as an Aston Martin car parade down the Pebble Beach 17-mile drive. It also hosted the fourth round of the new Aston Martin GT4 Challenge of North America, a six-week & 12 race series that competes on some of the finest road courses in North America.
For more information on the series and events, visit http://trg-astonmartinracing.com/festival/