Aston Martin CEO, Andy Palmer, Visits with The Collection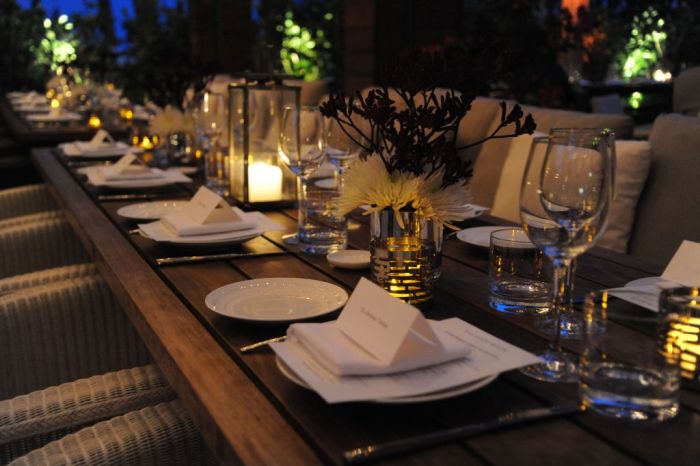 On Saturday, March 28th, Aston Martin clients from Ugo Colombo's The Collection were invited to attend an meet-and-greet dinner with Aston Martin's newly-appointed CEO, Andy Palmer. The dinner occurred at Jean-George's Matador Room at The Miami Beach Edition and Palmer mixed and mingled at the 4-course dinner. He later joined guests for cocktails and bowling at the Edition's Basement.
Dr. "Andy" Palmer, is a seasoned auto exec with 35 years of industry experience. He joins Aston Martin from Nissan Motor Corporation where he served as their Chief Planning Officer. Palmer started his professional career at the ripe age of 16 (he was an apprentice at Automotive Products Limited in the United Kingdom). In 1986, Palmer joined Austin Rover to eventually become Transmissions Chief Engineer of Rover Group. Palmer joined Nissan in 1991 and was based in Japan for the past 13 years. Most recently, he held the position of Executive Vice President of the entire group and Infiniti's Chairman.